Minor and major events are run by hiking or running organisers, or special events run by the Committee of Management of Grand Strzelecki Track Incorporated. Major events have high patronage, and are ticketed and permit-based. Contact us to publish your event or require permit information.
Click on the event organiser links to make direct contact or arrangements.
MINOR EVENTS
Friends of Tarra-Bulga National Park 
Fungi Foray at Tarra-Bulga National Park Visitor Centre Carpark Sunday 9th of May at 9:30am.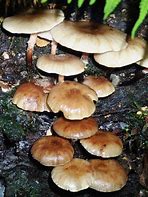 This Sunday coming is Mother's Day and it is also the day the Friends of Tarra-Bulga National Park are going to hold a Fungi Foray at Tarra-Bulga National Park. They understand you might have other commitments, but if you are available, it would be awesome if you can participate. It will be a relaxed and informal day and would encourage anyone who is interested to attend (definitely no prior experience is necessary).
A large variety of fungi is a feature of Tarra-Bulga National Park and right now is the best time of the year to see it. The day will commence with a short introductory talk in the Visitor Centre, which will cover:
1. Our local fungi.
2. Resources to identify fungi.
3. Tips for photographing fungi.
4. How to record your fungi sightings.
Following the presentation they will head out for a stroll around the tracks to see what can be found. They will aim to finish around lunch time, for anyone that is still keen to continue foraying after lunch, and will head back out in search of more fungi (Probably down in the Tarra Valley).
There is a limit on numbers so please either register on Parkconnect
https://www.parkconnect.vic.gov.au/Volunteer/public-planned-activity/?id=d78ffffa-8f76-eb11-8ced-0003ff6f749b
or direct to David Akers, Friends of Tarra-Bulga National Park. Phone: 0488 035 314 or friendsoftarrabulga@gmail.com
MAJOR EVENTS
Duncans Run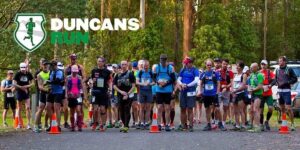 Duncan's Run is a ticketed ultra marathon consisting of 6km, 21km, 50km and 100km distances based from Tarra Bulga National Park Visitor Centre and using many parts of the Track. This event attracts around 400 participants and is held on the 3rd weekend of March each year.
For more information, head to Duncans Run website
SPECIAL EVENTS:
No events
PAST EVENTS: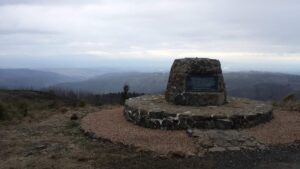 Strzelecki Bushwalking Club
Mount Tassie Loop Walk from Tarra Bulga National Park Visitor Centre (18km).
Saturday 13th of June 2020 at 9am.
Strzelecki Bushwalking Club website