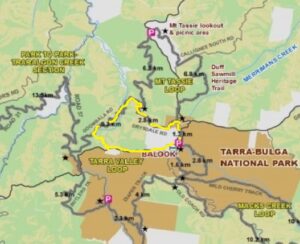 This 11km hike takes in parts of both the Tarra Valley Loop and the Mount Tassie Loop, and uses Goombala Road from the junction of Mountain Hickory Track to Drysdale Road via the West Face Track.
The start of this hike is 2.7kms along the Grand Ridge Road from the Tarra Bulga National Park Visitor Centre carpark to Goombala Road (opposite Pattison Rest Area). This is a little hard on the feet on the bitumen. Within the first few hundred metres on Goombala Road, there are distant vistas to the west of Tarra Valley and to the east in the plantations. This hike descends for a few kms before ascending the rest of the way. The hike distance is 6.7km to the start of the Telecom Track, which is the final stretch back to the Tarra Bulga National Park Visitor Centre carpark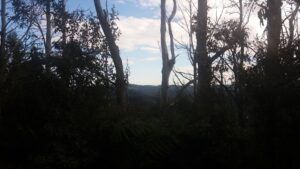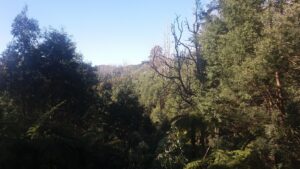 There has been 80mm rainfall since the start of July. In fact, prior to this, there has been 930mm since the start of the year, so it understandable that sections of Goombala Road are boggy, but passable. Unfortunately, some 4wd's have churned up these tracks and left deep water-filled ruts around the watercourse areas, but they have been restricted by a number of fallen trees. The large tree rests solidly on both sides of the track but needs to be climbed through, and you need to be brave. As a fire access plantation road, Goombala Road mostly has a solid rock base and is relatively dry and leafy.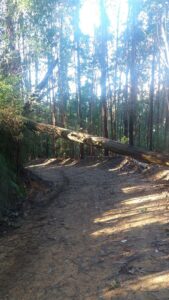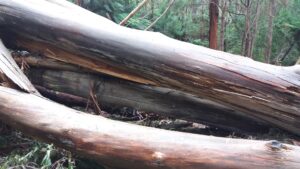 Whilst this giant still stands.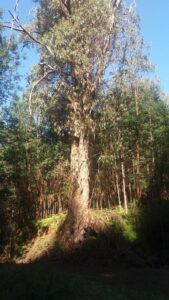 There are small pockets of ferns on the slopes, then opens up when Goombala Road meets the West Face Track and Drysdale Road, giving more distant vistas. West Face Track starts to ascend and is very steep for the last 100 metres. Drysdale Road ascends for the rest of the hike to Telecom Track and is an absolute workout for the legs and lungs. This is where you will build up sweat and consume water. There are still large areas of burnt trees and signs of recovery from the 2009 Black Saturday Bushfire.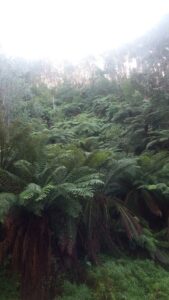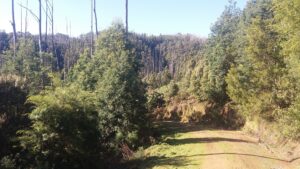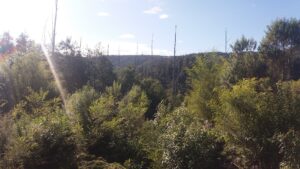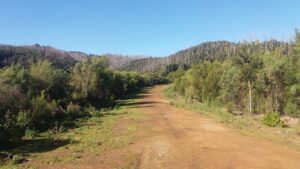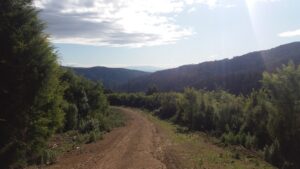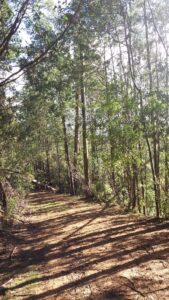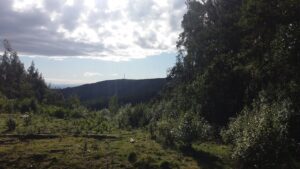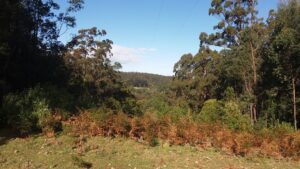 As Drysdale Road closes in, there is a sense that the Tarra Bulga National Park is not far away with the coolness and ferns in sight again. This section passes the Morningside Rest Area, where there is a picnic table and vistas to the west. Before Drysdale Road ends at Traralgon-Balook Road that heads to Mount Tassie, there is a turn off at the Telecom Track with a 1.6km hike back to the Tarra Bulga National Park Visitor Centre carpark. Again, there is a large fallen branch that sits precariously on the tree. You need to be brave again to pass under it. Likewise with all that rain, where Drysdale Road nears Telecom Track, they are both fairly boggy, again with 4wd's on Drysdale Road, but only hikers on Telecom Track.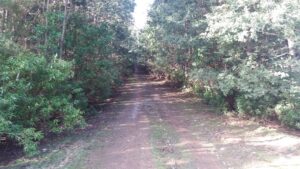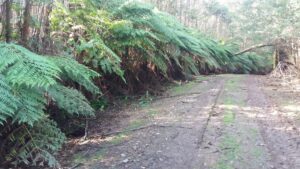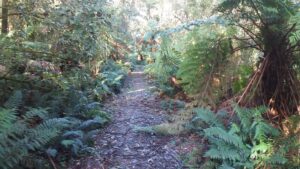 Overall, this hike is definitely worthwhile to experience the different environs and vistas.