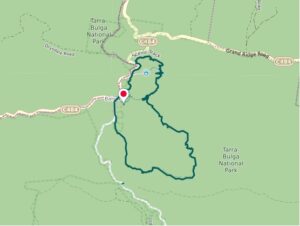 Today was a great walk along the Forest Track and Scenic Track in the Tarra Bulga National Park, located in Gippsland, Victoria. The temperature at 10:30am was a brisk 4.5 degrees and rose quickly to 9 degrees by 12:30pm. These tracks are an easy but undulating terrain steep in sections, of 7.5km, taking 2 hours return to the Visitor Centre, including time to take photos. They are just two of the many within the national park, combined with the Grand Strzelecki Track, totalling 110kms.
Both the Tarra Bulga National Park and the Grand Strzelecki Track are seriously worthwhile visiting, but always check the website for track conditions and forestry operations ahead of your visit. If planning to do long walks, or even stay overnight, read the 'Information for walkers' page and initially purchase the planning map, or if topographical information is needed, purchase the set of printed maps. Georeferencing maps to install on your mobile device are also available to purchase.
FOREST TRACK AND LYREBIRD RIDGE TRACK
From the Visitor Centre, head 300m down Bulga Park Road to the start of Old Yarram-Balook Road. A further 300m is the start of the Forest Track. Halfway at 2.2kms, the Forest Track becomes the Lyrebird Ridge Track. Sections of the tracks can be very wet and muddy during winter given the average rainfall is 1.7 metres and receives snow at least one a year.There are a few termite ant mounds. Cold winters allow for moss to grow on logs and rocks. The track descends to a creek flowing under a boardwalk, giving overpass access. There are many ferns and fungi in the cooler sections. Interpretive signs give important and interesting information about the environment of these tracks.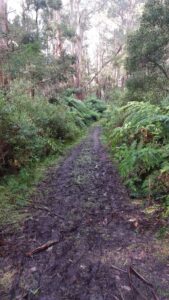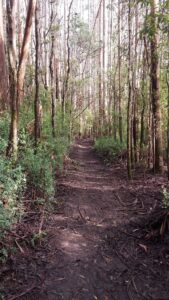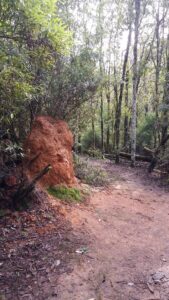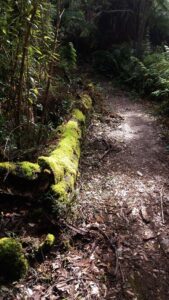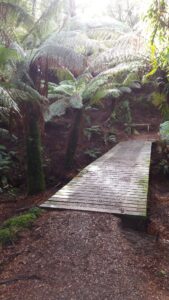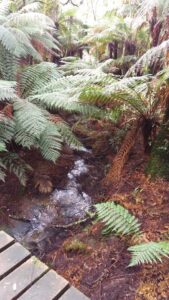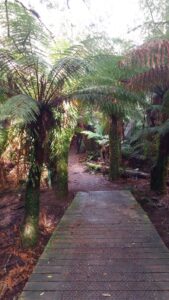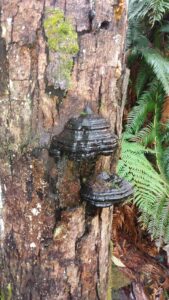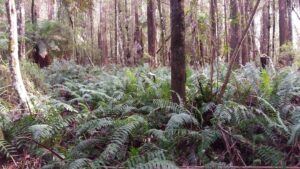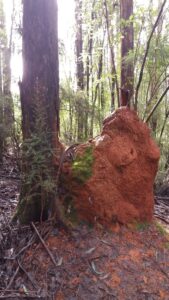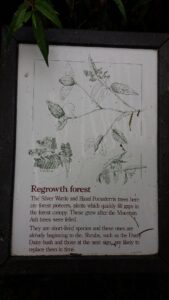 The end of the Lyrebird Ridge Track meets the Ash Track which heads for 1.2km to Corrigans Suspension Bridge to start the Scenic Track.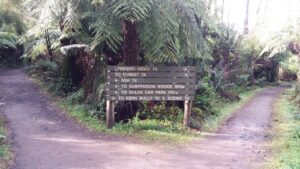 SCENIC TRACK AND LINK TRACK
The Scenic Track starts from the other end of Corrigans Suspension Bridge. The Scenic Track is 1km, then uses the Link Track back to the Visitor Centre. Epiphites grow on many of the ferns and Blackwood Trees on both the Scenic Track and Link Track. There are many large species of Mountain Ash Trees as shown at their feet (my keys lay at the foot of one tree). Both soft and rough ferns are dotted throughout, seeds on leaves, and a mix of short and slender, with some reaching for light in precarious ways. There are some distant outlooks where the canopy opens up. Came across spent Fieldia flowers (Fieldia Australis). The Link track had a display of various Fungi, as well as Lichen that only grows on trees where the air is clean (unpolluted).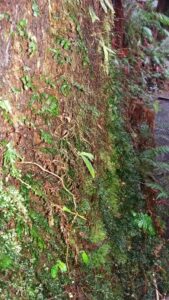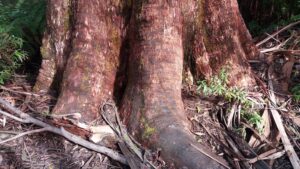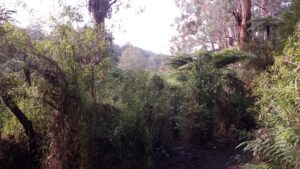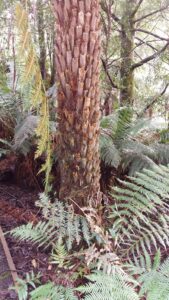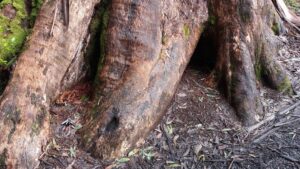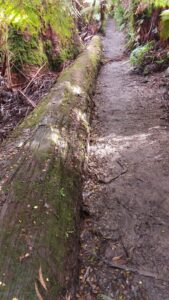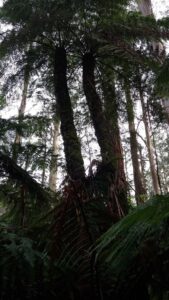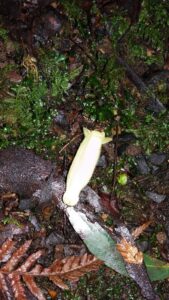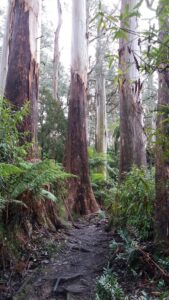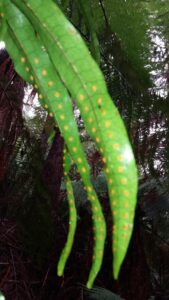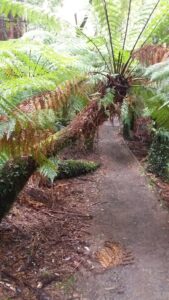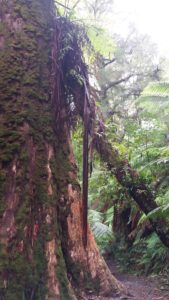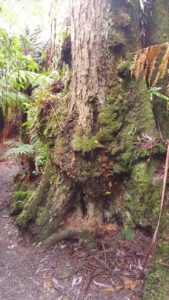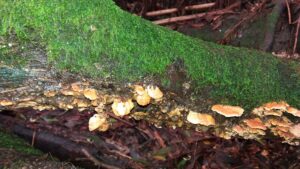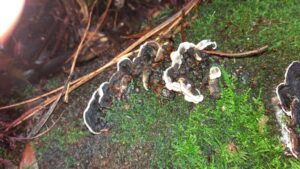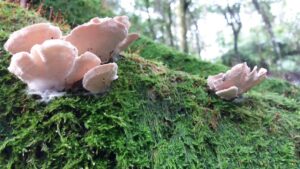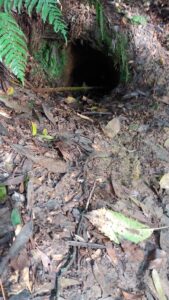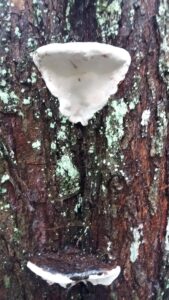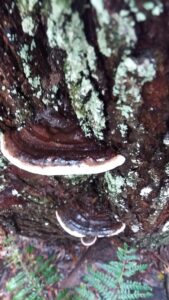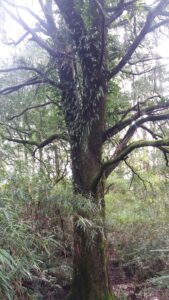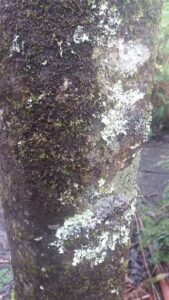 I look forward to revisiting these two tracks for their spring flowering, of which I know there is much to be seen.